anaerobic sealant for the tightness of threaded brass fittings
For the tightness of threaded brass fittings, we can use special sealants as well as classic methods like teflon and hemp.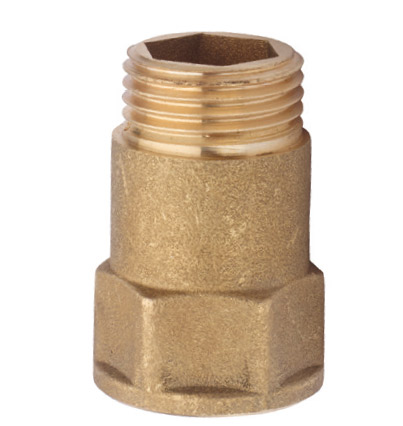 The tightness of threaded brass fittings occurs through a conical coupling on the thread, though we must bear in mind that the metal-on-metal coupling is not always enough to seal both liquids and gases.
As hinted above, there are methods by now consolidated to seal these threaded brass fittings, the best-known one being natural hemp which, combined with green paste, ensures tightness. We should however bear in mind that, especially at high temperatures, aging could result in leakages.
Another method to ensure the tightness of threaded brass fittings is to use teflon tape, a material suiting high temperatures more, yet one which, like hemp, requires a certain deal of ability for its positioning, which must follow the correct side of the thread.
Lastly, a recently designed method is the anaerobic sealant, a fluid to be placed on the threaded brass fittings, which, once screwed, polymerises the fitting with the pipe, thereby ensuring the final seal. Here, the most complex part is to choose the right material based on the fluid to conduct.
---
16/11/2017
I contenuti di questo sito non hanno carattere di periodicità e non rappresentano 'prodotto editoriale'.