Water and gas pressure reducing valves
A pressure reducing valve for both water and gas can be selected from the gnali bocia catalogues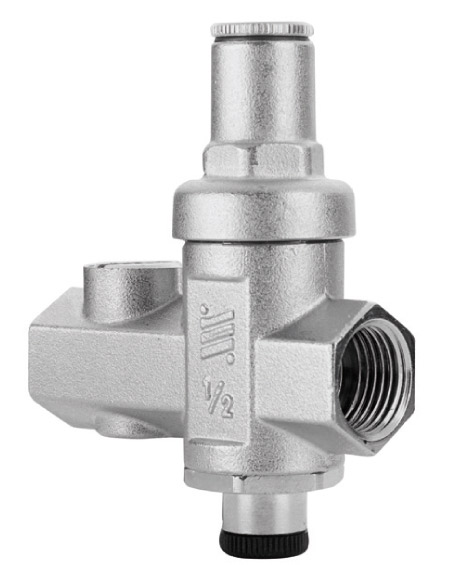 Pressure reducing valves are important for the safety of every system.
In the gnali bocia catalogue you can find reducers for both water and gas. The first is a compensated-type pressure reducing valve that offers an extremely stable performance independently from inflow pressure variations that can even be considerable. Made completely of metal, these valves reduce by way of a metallic system with variable section.
There is also a version of the pressure reducing valve for gas that guarantees correct fuel supply to the system and its users. Here, the pressures in play are decidedly more limited, but they must be correctly reduced and adjusted just the same.
These devices are activated by a membrane held inside a metallic body, usually made of Zamak or aluminium.
In the same way as our pressure reducing valves, each article is produced in the company factory in Lumezzane, with cutting-edge machines and an organisational regime that undergoes the dictates of the ISO 9001 standard.
---
20/07/2017
I contenuti di questo sito non hanno carattere di periodicità e non rappresentano 'prodotto editoriale'.