Tube for LPG with textile reinforcement for safe installations
Tube for LPG with reinforced structure as required by the UNI 7140 standard to withstand the effects of internal pressure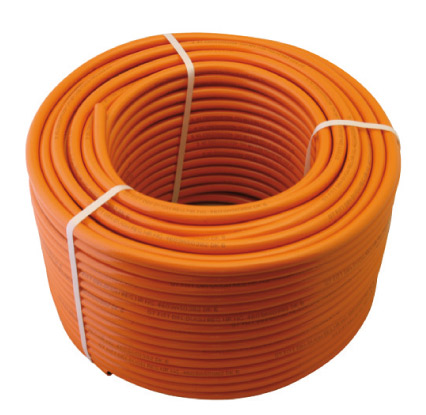 The
tube for LPG
made of PVC with a textile reinforcement, which prevents the explosion, is what together with the pressure reducers connects the cylinder to any user device purely for domestic use.
The tubes marketed by GNALI BOCIA are designed to withstand a maximum operating pressure of 5 bar at a temperature that can go from  -10 °C up to a maximum that can approach 60 °C, thanks to the reinforcement in the polymer mesh integrated into the tube for LPG itself.
The tube for LPG is tested and approved by IMQ, a company with many years of experience that ensures the compliance of products with industry regulations, especially in the field of gas and electricity.
In fact, the tube for LPG is fully respondent and compliant with the requirements of the UNI 7140 standard on non-metallic flexible pipes and is made from an internal tube resistant to gas, in this case PVC, a structural layer of woven mesh and by a co-extrusion to protect the tube from atmospheric agents.
---
01/03/2018
I contenuti di questo sito non hanno carattere di periodicità e non rappresentano 'prodotto editoriale'.