Hydraulic fittings in brass
Hydraulic fittings are important complementary producs of the GNALI BOCIA catalogs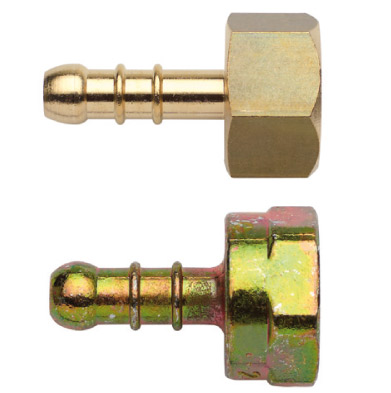 The hydraulic fittings are just one of the leading products that are manufactured at Lumezzane in the establishments of GNALI BOCIA, starting from hot-pressed brass blanks and subsequently machined on CNC transfer machines of the latest generation.
Hydraulic fittings are complementary products to those available in the catalog, such as heating manifolds, pressure reducers, gas taps, burners, pressure stabilizers, but it is not a secondary product, as it is the necessary connection between the pipes and the other products.
The items that make up the range of hydraulic fittings are the most used, such as: curves, tees, nipples, reductions, and have threaded ends according to ISO7 legislation. However, even though the standard is almost universally known, it can be changed according to the requests of the market in which the client operates.
The hydraulic fittings are made respecting the international regulations, but also the individual certifications of the destination countries.
---
21/12/2017
I contenuti di questo sito non hanno carattere di periodicità e non rappresentano 'prodotto editoriale'.