Electrical resistances for heating water
Electrical resistances for heating water when electricity is the only possible source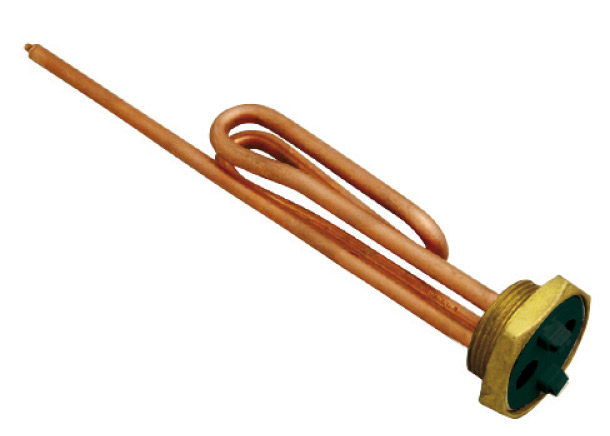 The electrical resistances for heating are useful in all those occasions when it is not possible to heat water or fluids through the use of a flame for safety or security reasons, or simply the presence of a fuel distribution network.
Their purpose is to bring the fluid to a useful temperature both for sanitary uses and for thermal uses.
The electrical resistances for heating water act through the action of the electric current on a filament which is incorporated in a pure copper tube and protected by a compact insulating powder that avoids the contact of the conductor with the fluid.
The operation of the electrical resistances for heating is foreseen for voltages of 220 volts, but on request it can also be adapted to different voltages for foreign countries.
The wide range of electrical resistances for heating allows to adapt them to any application, remembering that in the case of applications with water the choice of power must be such as not to exceed 9 watts / cm2 to avoid noise.
---
04/01/2018
I contenuti di questo sito non hanno carattere di periodicità e non rappresentano 'prodotto editoriale'.