Brass manifolds are beneficial for so many reasons
Several benefits result from use of brass manifolds for heating purposes in modern installations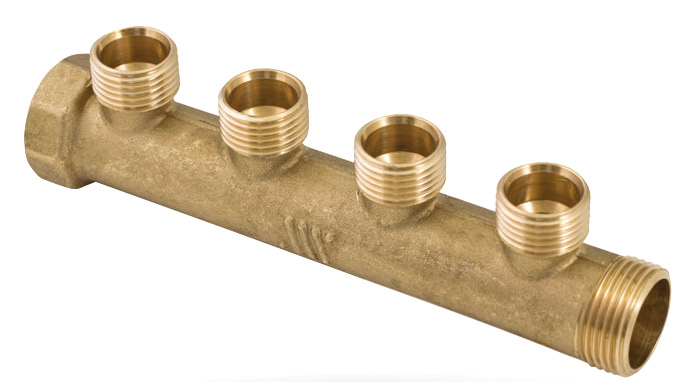 The benefits of brass manifolds may be summed up as follows: a wider wheelbase between junctions, while increasing obstructions, markedly facilitates assembly, to be combined with the use of soft pipes, such as copper or multi-layer pipe.
Using brass manifolds decreases the installation costs due to a lesser use of joints, given the point-to-point connections, i.e. from manifold to user. This also has as positive spin-off an increased reliability of the circuit.
Besides, connection through brass manifolds to parallel heating devices enables, due precisely to a typical condition of the system, a higher thermal performance of the whole, thanks to the fact that the supply air temperature is the same for each radiator.
It should be borne in mind at this point that the use of brass manifolds envisages a reduced incidence of pressure drops, and the use of lower-sized circulation pumps than other types of installation.
---
09/11/2017
I contenuti di questo sito non hanno carattere di periodicità e non rappresentano 'prodotto editoriale'.