Brass curves in the world of hydraulic fittings
Curves in brass and stainless steel: types, uses and recommended choices. Let's see all the characteristics of Gnali Bocia products together.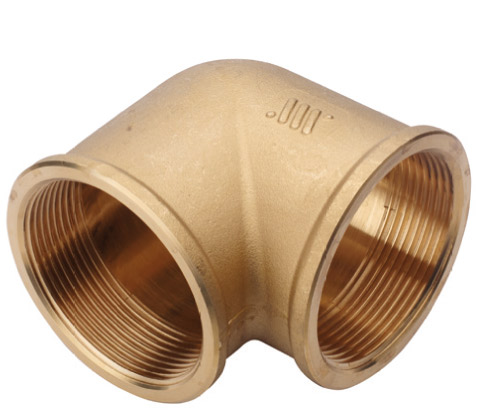 In the vast world of
hydraulic fittings
, some components that are always present within the circuits play an important role: the elbows. These components, as can be guessed from the name, allow to obtain direction variations and to join pipes that have axes directed in different directions, thus creating complex connections suitable to satisfy even the characteristics of particular and specific applications. The design of the geometries, even if widely known in industrial practice, and the choice of suitable materials and production methods represent the first fundamental choices for the realization of a successful product.
What are the most commonly used types of elbows?
As anticipated, the world of elbows is very broad and a categorization that includes all types is almost impossible. Despite this, there are models that are more popular than others, although some features may vary from manufacturer to manufacturer:
- 90 ° elbows: allow the connection of pipes with perpendicular axes to each other, thus allowing a change of orthogonal direction, with a considerable saving of space;
- 45 ° elbows: allow the connection of pipes with an inclined axis with respect to each other.
In particular, within these two macro-categories there are differences based on the threaded connections at the ends. In fact, it is possible to find elbows with external threads (defined "male" thread) or internal (defined "female" thread), or threads with a combination of these two types: this allows to further extend the field of applicability and make them suitable for circuits remarkably different from each other.
As for the threads, usually the most common are the GAS threads according to the ISO 228/1 standard (starting from measurements expressed in fractions of an inch up to about two inches), but it is not uncommon to find fittings with metric threads or other types , even if they are generally made at the customer's request.
The choice of brass to create the elbows
As for the materials, the curves are usually divided into:
- Brass elbows;
- Elbows in stainless steel.
The choice to use the first type derives from the high resistance to corrosion, combined with good mechanical properties that allow installation and assembly even in areas with aggressive environments and load conditions significant from a mechanical point of view. Furthermore, the workability of this material allows to obtain the desired shapes quickly and effectively, limiting waste and production costs, thus allowing a profit margin on large batches that is decidedly convenient, without neglecting the quality necessary for these components. In fact, breakdowns and malfunctions of these devices can cause unpleasant problems for the operation of industrial machinery and civil and domestic systems with more or less serious consequences for persons and premises in the vicinity.
---
01/10/2021
I contenuti di questo sito non hanno carattere di periodicità e non rappresentano 'prodotto editoriale'.