Safety valve and assembly onto the water heater
The safety and check valve must be fitted onto the water heater inlet for it to operate correctly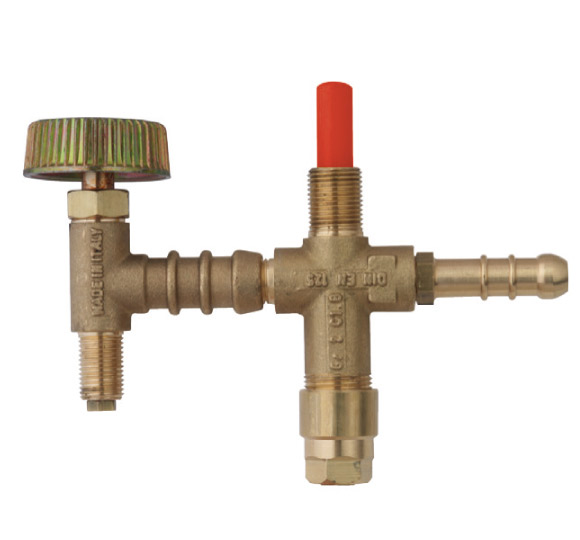 The safety valve is an essential component to ensure the safety of persons and installations, when the latter are heated at high temperature through water heaters and boilers that might give rise to such elevated pressure values as to cause their explosion.
To avoid this, the dedicated section of the GNALI BOCIA catalogue includes a safety valve suitable for any use and capable of acting as a check valve as well, as is the case in those specific to domestic boilers.
In this case, the safety valve must be fitted onto the cold water inlet, since that, thanks to the spring check function, allows us to prevent the hot water from flowing towards the water main with a resultant waste, and especially to ensure that, in the event of pressures exceeding 6 bars, the excess pressure does not leak out, thereby averting dangerous explosions.
Each safety valve is tested in a lab and issued along with the relevant certificate as laid down by European legislation; in addition, our labs can also conduct specific tests at the behest of customers.
---
30/11/2017
I contenuti di questo sito non hanno carattere di periodicità e non rappresentano 'prodotto editoriale'.